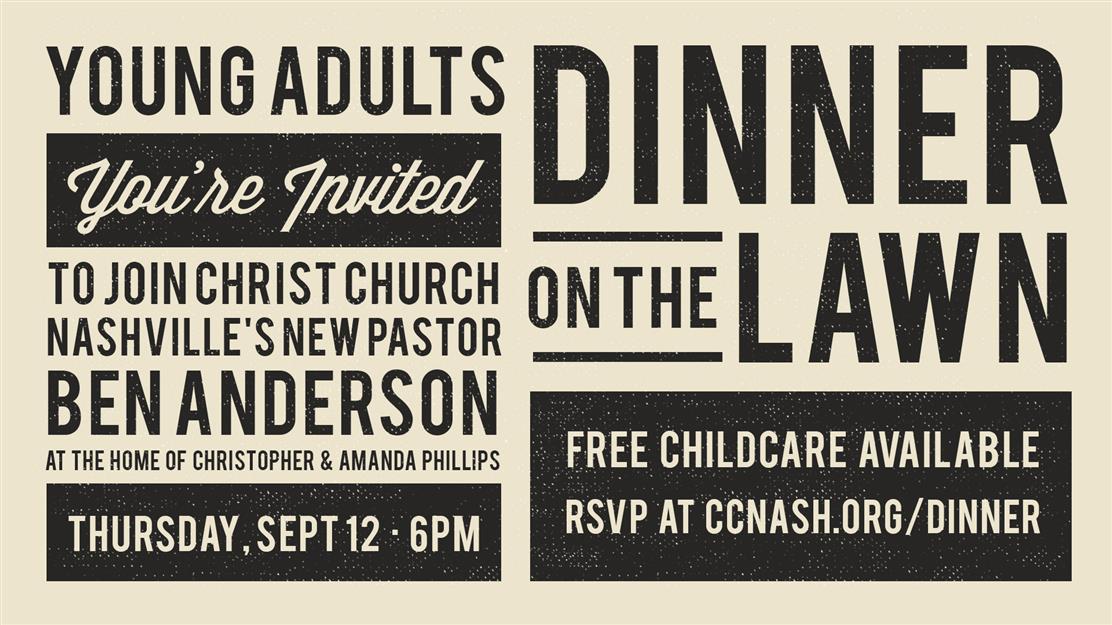 Dinner on the Lawn!
Young adults, aged 20-33, you are invited to join Pastor Ben Anderson for a FREE dinner!

This is your time to visit with Pastor Ben, hear about the current vision and mission of CCN, find out about the ways that the church is investing in our community, and to ask any questions you would like to ask.

Date & Time: Sept 12 at 6pm.

We are meeting at Christopher & Amanda Phillips' house behind the church.

Since Christopher's home is located adjacent to the back part of the church campus, please park on CC property.

Drop off for child care will be at 5:30pm at the Christ Church Nursery.

If you have any questions, please contact linda@christchurchnashville.org

We hope to see you there!
Registration Closed